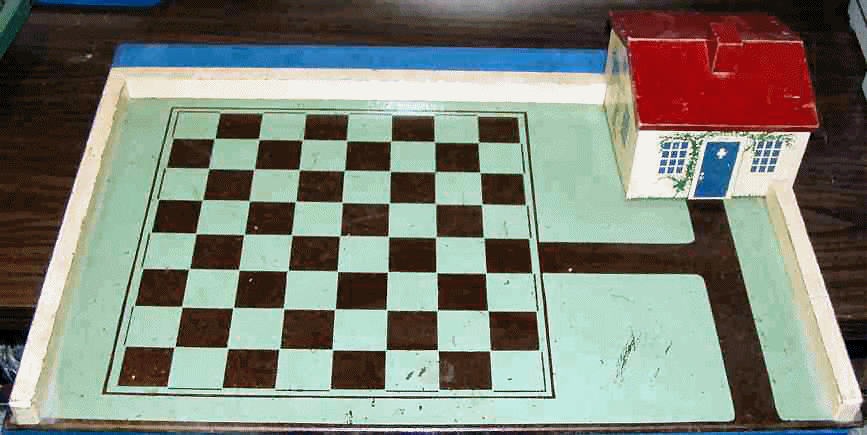 The Holgate Checkerboard House
Among my collection of old dusty stuff was a Checkerboard House made by Holgate Toys.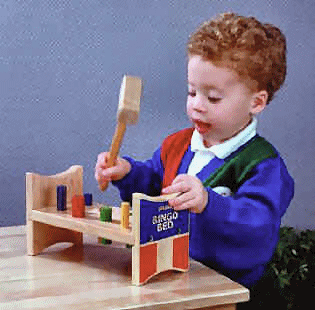 Holgate Toys were mostly made from hardwood, and toys like the wooden cars and trucks, and the 'Bingo Board' were very popular. The Checkerboard House had been in the family since the 1950's and was played with by a couple of generations of kids including myself.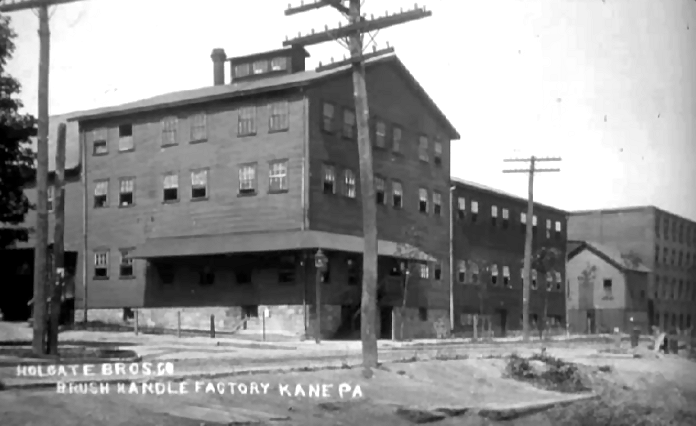 While on a visit to Kane, Pennsylvania I discovered that the old Holgate name and factory had been reborn in Kane.
Holgate's was a major employer for many years in Kane. Both of my parents had worked there at one time or another. When I was in grade school, my mother worked at sanding paint brush handles at the "Brush Block" division of the Holgate company.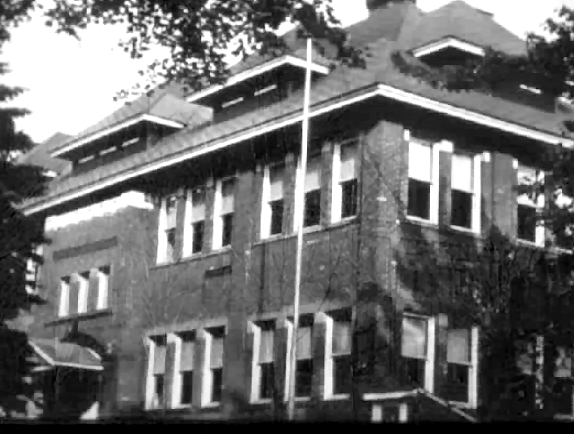 I can remember many times when other kids would go home for lunch I would walk a few blocks from Central School and wait for my mother under the stairway entrance. (It is behind the telephone pole on the left side of this picture.) When the lunch whistle blew she and I would walk across the tracks and have our lunch at an old train caboose that had been converted into a crude diner.
Sometime in the 1950's Holgate moved their hardwood toy manufacturing to somewhere in the South (to get away from union wages) leaving many people who had worked there all of their lives without jobs. A few years later the company went out of business.
However, the name and toy factory have been reborn with new owners in Kane. Part of the factory is dedicated to a museum of classic Holgate Toys. [Note: as of 2008, I am not sure of the status of the Holgate Museum.]
[Check out http://www.holgatetoy.com/]
While looking over the extensive collection of toys, I noticed that they did not have a Checkerboard House. So, I decided to donate mine to the museum. I prepared a sign dedicating the donation to my parents.
---
Holgate Checkerboard House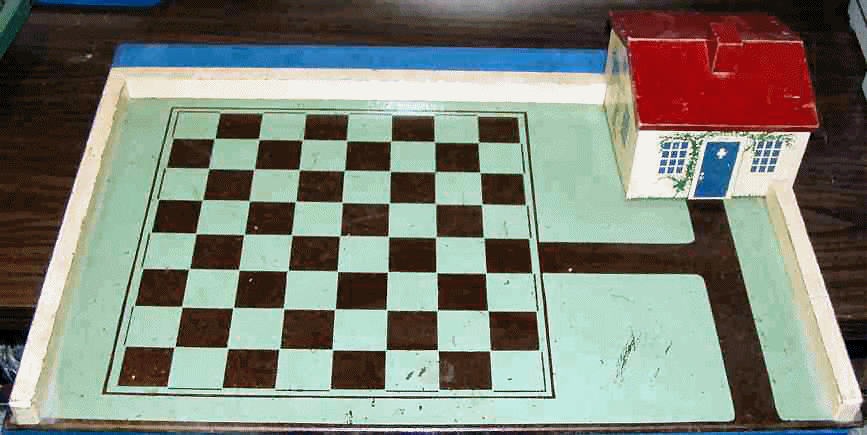 The checkerboard house was donated in memory of Oliver and Astrid Nasman by their daughter Gloria Ann Nasman Grandahl, of Duluth, MN and their son Leonard Oliver Nasman of Bristol Village, OH.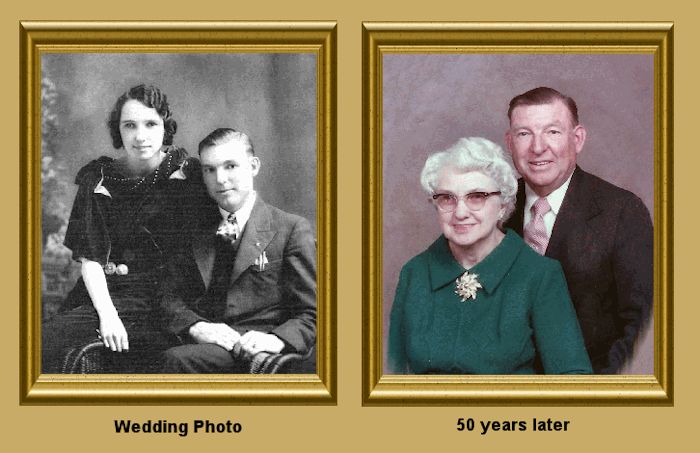 Oliver spent countless hours drilling holes in Bingo Boards. Astrid spent many years with band-aids on her fingers from sanding an endless number of paint brush handles at the "Brush Block." While Len was a student at Central School, he would meet Astrid at noon and they would have lunch at the "Arc," an old railroad caboose that had been converted into a crude restaurant and was parked near the Holgate factory.
---
Web page copyright © 2005 by Leonard Oliver Nasman. All rights reserved.