Oliver Nasman - Family Tree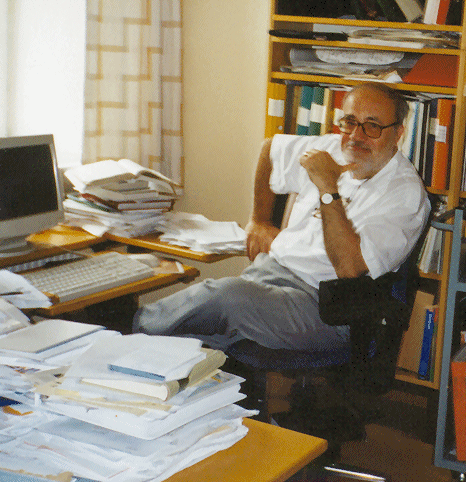 NOTE: The information presented here was developed by researching microfilm records, surfing the Internet, and with the assistance of a number of very helpful Swedish E-mail friends. While visiting Sweden in 1998, I visited with Thord Bylund who worked at the National Archives at Härnösand. Several months later, I received a package from Thord that contained over 50 pages of information about the ancestors of my grandfather, Petrus, Näsman.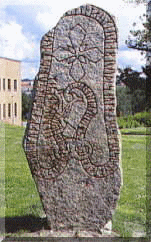 Because Thord is one of the most trusted genealogy researchers in Sweden, I am very confident of the information he provided that goes back to Östen Gudfastsson (whose name appears on the northermost runestone in Sweden and is dated 1030).
Additional Information was collected by analyzing web sites that contain names that overlap the names provided by Thord. This technique led to many Norwegian Viking era kings. I am a bit less confident about the information more than about 1,000 years old.
I have made a link here to a PDF file that has information back 32 generations. It is presented in the ahnentafelel format commonly used by genealogy researchers. Much of the information that pre-dates Ôsten Gudfastsson, came from various Swedish genealogy web sites. Since I do not know of the exact sources of this information, I am not as confident of it as I am about the information supplied by Thord Bylund. If you have discovered this because you are tracing your own ancestry and have found a connection to any of Oliver's ancestors, you may enjoy the idea that you too can claim characters like Harald the Hard Ruler (twenty-eighth generation) in your family tree.
The first ancestor to use the name Näsman was Olof Jonas Jonsson Näsman (#8 in the genealogy record). Olof and his brother were first shown in the Tynderö church records as Jonsson. This was in keeping of the Swedish surname tradition, since his father's name was Jon. However, at some point the brothers took the name Näsman. It is possible that around this time people were encourage to take a continuing family surname because of service in the army. (Too many Jonssons?)
A very interesting person in the record was #1500, Johannes Rudbeckius. Discovery of this ancestor did much to stimulate my interest in genealogy research. He was Bishop of the Domkyrka at Västerås, and amoung other things established the practice of each local kyrka (church) maintaining the birth, marriage, and death records for the state. This has made genealogy research in Sweden fairly easy.
Another noteworthy name is #48382464 Ôsten Gudfastsson, whose name was carved on the northern most runestone in the world around the year 1030. Ôsten was my 24th great grandfather.